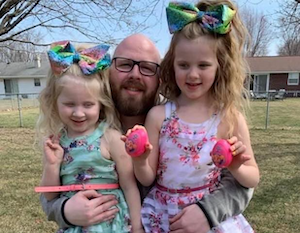 Daniel Rouse
Director Of Communications
Daniel Rouse began preaching at 12 years old in his father's church and in churches, conferences, and youth rallies through the Upper Peninsula of Michigan and Northern Wisconsin. By the age 16 he was the youth pastor of a thriving youth ministry reaching hundreds of youth weekly. Daniel graduated Rhema Bible Training Center in 2006 and immediately began working with an influential world-wide ministry before returning to work with his father to pioneer two more church plants and earning a doctorate of theology from Life Christian University. 
Then everything changed. While researching the topic of Hell, his paradigm changed – he discovered the universal work of the cross. After taking a couple years to research and look into his heart, Daniel decided to resign from pastoring and is now working with the Gospel Revolution to make this message easily accessible to hungry truth seeking hearts across the globe.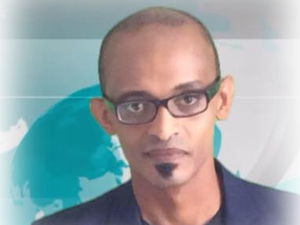 Nardos Kebede
Vice President
Nardos Kebede was born in Ethiopia and grew up in Vancouver, British Columbia. Canada. He is married to his beautiful wife Eden. They have twins sons, Joshua and Caleb. Nardos was a pastor for almost 10 years in Calgary, Alberta.

In 2016, he attended a Mike Williams Gospel Revolution Grace Conference in Calgary. Nardos heard the true good news there for the first time! The real Gospel impacted Nardos' life so tremendously that he left Christianity.
Currently, Nardos is the Vice President of Mike Williams Ministries and the Gospel Revolution. He also actively preaches and teaches the good news to Ethiopians on Facebook and YouTube. In 2022, Nardos started an Amharic podcast called "The Good News" which comes out every Friday. Nardos resides with his family, in Vancouver, BC.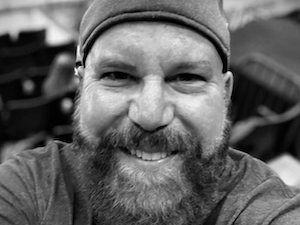 Glenn Klein
Director of Messaging
Since the late 1990's, Glenn Klein has played a significant role in promoting the Gospel and its Revolution. Michael's teaching series "The Redemption of the World" (which impacted the entire globe) was recorded in Glenn's home in 2002. In 2006, Glenn and Michael began one of the first podcasts ever. (They weren't even called podcasts back then.) The Gospel Revolution Webcast began with a few listeners in the U.S. and Canada. Within a few years it spread to over 185 countries. Glenn was raised in a liberal Jewish home in the Chicago area where he had his bar mitzvah and confirmation. In 1985, while visiting his grandparents in Las Vegas, he had a major experience with Christ. This started a decade-long journey in legalistic religion which included him becoming an ordained minister, messianic rabbi/pastor and founder of two different congregations. Then in 1996, he heard a cassette tape by a grace teacher named Mike Williams. Glenn credits Michael's teaching with literally saving his life. He has been involved in all GR communications' efforts ever since. This includes the GR websites, the webcast, conventions, videos, the editing of "One – The Gospel According to Mike", the Good News Letter and more. Glenn divides his time between his homes in Tampa, Florida and Eagle River, Wisconsin. Glenn is a former resident summer camp owner/director, award winning radio talk show host, and life coach. He is the father of six and the grandfather of three. Glenn says that one of the highlights of his entire life was the first time he held his grandchildren and was able to tell each of them, "I love you, you perfect, righteous, holy. sinless child.".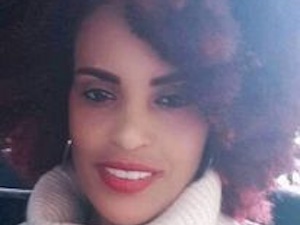 Rahel Mengiste
GR Lebanon
Rahel Mengiste was born in Ethiopia. She became aware of the Lord Jesus Christ while working in Lebanon. For the past 12 years, Rahel has been involved there in evangelism, prison service, teaching and prayer in four localities. Brother Nardos Kebede introduced Rahel to her current understanding of the Gospel of Grace and Peace. This knowledge, she learned, is the main point of everything, not the explanation. Rahel was so curious that she continued studying even though she was not proficient in English. Her hunger for the Gospel only increased as her reading comprehension of English improved. It has been over 5 years now since she acquired this Good News, this information of the Gospel. Rahel doesn't just enjoy her relatively new-found-freedom, She shares it with many, many people. Because of her situation in Lebanon, the people to whom she has shared this gospel are now reunited with their families in Ethiopia. Shortly, she will return to her homeland. Rahel is ready to share this pure gospel with her fellow Ethiopians everywhere. She enjoys listening to the podcast and watching the Bible study videos. Rahel is so grateful to Michael, Daniel and all of The Gospel Revolutionaries around the world for their contributions to the GR team effort!
Moses Ngata
GR Kenya
Moses Ngata had done all the religious practices ever known to get to Heaven and to please Sir God on Earth. He performed all the rituals in Christianity to get results.
But the more he did, the more he sunk into emptiness. He has read thousands of books. Moses searched the internet furiously for peace and truth.
Then in 2012, he stumbled on a site called the Gospel Revolution and the guy there by the name of Mike Williams. Michael was teaching some Gospel stuff. It was very simple, clear and logical, indeed! Moses' heart got stuck there! He read more of Mike's teachings and was convinced that this is it.
 Eureka! Moses had found what he was searching for: the truth of the Gospel!  He then went ahead and contacted Mike and was able to communicate on Facebook.
Later, Moses felt the need to let other people know the treasure he had discovered. Then they founded the Gospel Revolution School of Scriptures in Kenya.
Through the said School, millions of Kenyans and other righteous humans in neighboring countries have heard Mike Williams' teachings. Their lives have been revolutionized!
Moses and his family say, "Thanks Papa Mike and Friends of Mike Williams Ministries and the Gospel Revolution! All the support makes the Gospel of Grace and Peace come alive for us as we reach our people here and the world as a whole! Much Love, Moses.".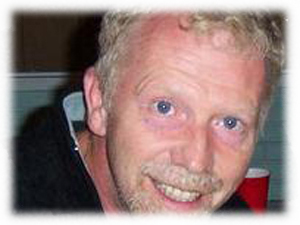 Jeff Robertson
Coordinator of Fund Raising
Jeff Robertson had a strict Catholic upbringing and attended Catholic school until the age of 12 when his family converted to Evangelical Christianity and started attending a Baptist church. Jeff loved to study the Bible. He was even given the nickname "Billy Graham" by his church youth group because he took the so Bible seriously.
At 16, Jeff "escaped" his religion and the Bible by becoming an exchange student to Europe for a year. While there he discovered the Gospel of Grace and Peace. He returned to the United States but not to his former religious beliefs. However, ten years later Jeff had a "fall from grace" in a Word of Faith Bible college (ironically the same one Mike Williams was teaching at).
After almost 2 years of religious Evangelical legalism and condemnation, Jeff remembered that Jesus said, "It is finished!" Jeff remembered those words and what they fundamentally mean: "Jesus did it all for everyone already; we're all okay." He received his diploma, left the Bible college and never looked back.
Eventually, Jeff began listening to The Gospel Revolution Radio Webcast, called the show on occasion, and reconnected with Mike.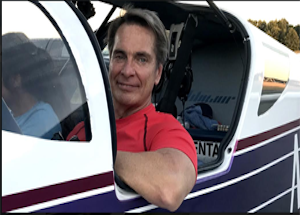 Randy French
Video and Audio Consultant
Pictured here in his own airplane, Randy was raised as a lifelong Pentecostal preached his first sermon at 15 years old in an Assembly of God Church as a Young Peoples leader, travelling with the Christian Troubadours of Nashville Tennessee in the Seventy's.
He is the owner and producer of the Sound laboratory Recording Studio in Grand Haven, Michigan, and plays guitar, bass, banjo, piano, drums and features both as a lead and backup singer on many albums over the years.
In his own words…
As a Music Pastor (Worship Leader) and Technical director of a large Non-Denominational church in the early 90's where I reluctantly met Mike, I was NOT a fan, My judgmental, SELF-righteous, hypocritical, religious mind set was way too confident to have any love or grace in my heart for an X-Homosexual as he was billed at the time. I detested Mike Williams when he first met him in April of 1992, when I produced 2 videos of him when he came to my local Church. I found that same video 10 years after I thought that I had destroyed every possible recording of him. I decided to listen to the sermon on Grace that I remembered some in my church loved, and just as many hated! The Church decided to never have Mike back. I was at a point in my life where I doubted everything I was taught in Christianity, so I listened to the same tape I recorded 10 years earlier a 100 times over and over for a year or more. I shared the video with my cousin who was also raised under a pew and frustrated with Christianity, he subscribed to The Gospel Revolution and gave me some newer Mike Williams tapes. I could not stop listening to the heresy because I could NOT find any evidence it was in error. Three years later after hearing several more of Mike's messages, and trying to prove them false, I surrendered to the unconditional love of the Gospel of Grace and the Gospel of Peace.
I invited Mike up to Michigan and shot the video; "The Fruits of Righteousness" that you see on the Gospel Revolution Website. I offered my services as his audio and re-mastering engineer, and the rest is history that is still being made.