Daniel Rouse
Webmaster and Partner Relations
Daniel Rouse began preaching at 12 years old in his father's church and in churches, conferences, and youth rallies through the Upper Peninsula of Michigan and Northern Wisconsin. By the age 16 he was the youth pastor of a thriving youth ministry reaching hundreds of youth weekly. Daniel graduated Rhema Bible Training Center in 2006 and immediately began working with an influential world-wide ministry before returning to work with his father to pioneer two more church plants and earning a doctorate of theology from Life Christian University. 
Then everything changed. While researching the topic of Hell, his paradigm changed – he discovered the universal work of the cross. After taking a couple years to research and look into his heart, Daniel decided to resign from pastoring and is now working with the Gospel Revolution to make this message easily accessible to hungry truth seeking hearts across the globe.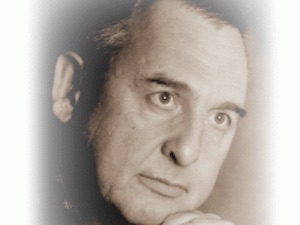 Don Beres Bartlett
Podcast Producer
Born under a pew and raised in a Plymouth Brethren home in Queensland, Australia, Don (Beres) Bartlett never remembers a time when he was not interested in trying to understand religion. Speaking of his early shame based, behaviour modification style of upbringing, he says that he was in all liklihood the most "saved" kid in Brisbane. In spite of early efforts to try to make sense of harmonising his spiritual hunger with the ever changing cultural landscape of the 1960's, and his dysfunctional family home (he claims that his mother taught him how to put the fun back into dysfunctional), he finally decided that living out his religion and living transparently were simply incompatible.
After 2 decades and a career in the music industry, he would return to his spitirual roots, this time becoming a full time Theology student at an Australian seminary. As a Pastor, Musician, Worship Leader and Music Director in some of largest and smallest churches in Australia, he found his greatest pleasure in small groups of individuals who found themselves uncomfortable with the business as usual cookie cutter style of set and forget, hunt and peck, cut and paste, hit and run, bait and switch Christianity. He was given a tape of an American preacher by the name of Mike Williams around the turn of the century, and in his words, for the first time he remembers, all the if's, buts, and maybe's were dissolved by the Gospel of Grace and Peace. He is fond of saying that, "believing as I do, is not nearly as important, as thinking for yourself, and when you find someone – ANYONE – who helps you to think for yourself, get around them!"
Don (Beres) is responsible for hosting the weekly podcast that Gospel revolutionaries have styled, "The PowerCast" which he also records, engineers and produces. He also serves proudly, as friend, sounding board, agent provocateur, and Chief Bottle Washer for Mike Williams Ministries and the Gospel Revolution.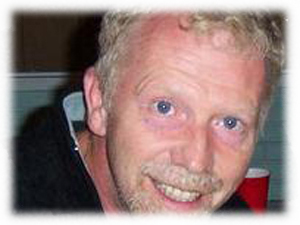 Jeff Robertson
Product Development and Youtube Teacher
Jeff Robertson had a strict Catholic upbringing and attended Catholic school until the age of 12 when his family converted to Evangelical Christianity and started attending a Baptist church. Jeff loved to study the Bible. He was even given the nickname "Billy Graham" by his church youth group because he took the so Bible seriously.
At 16, Jeff "escaped" his religion and the Bible by becoming an exchange student to Europe for a year. While there he discovered the Gospel of Grace and Peace. He returned to the United States but not to his former religious beliefs. However, ten years later Jeff had a "fall from grace" in a Word of Faith Bible college (ironically the same one Mike Williams was teaching at).
After almost 2 years of religious Evangelical legalism and condemnation, Jeff remembered that Jesus said, "It is finished!" Jeff remembered those words and what they fundamentally mean: "Jesus did it all for everyone already; we're all okay." He received his diploma, left the Bible college and never looked back.
Eventually, Jeff began listening to The Gospel Revolution Radio Webcast, called the show on occasion, and reconnected with Mike.
Today, Jeff oversees the Store and CD production for the Gospel Revolution.
Marcel Roos
GR 24/7 Radio Producer
Marcel is one of the most dedicated Gospel Revolutionaries, who single handedly manages the GR 24/7 Radio server out of the Netherlands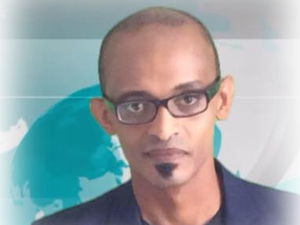 Nardos Kebede
Vice President
Ethiopian born, Canadian citizen, Nardos Kebede, is the globe trotting Vice President of the Gospel Revolution. From his possie in beautiful Vancouver BC, Nardos oversees much or the… tune in for more!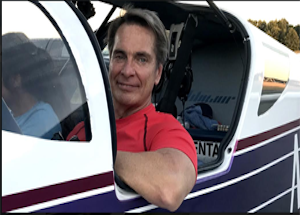 Randy French
Video and Audio Consultant
Pictured here in his own airplane, Randy was raised as a lifelong Pentecostal preached his first sermon at 15 years old in an Assembly of God Church as a Young Peoples leader, travelling with the Christian Troubadours of Nashville Tennessee in the Seventy's.
He is the owner and producer of the Sound laboratory Recording Studio in Grand Haven, Michigan, and plays guitar, bass, banjo, piano, drums and features both as a lead and backup singer on many albums over the years.
In his own words…
As a Music Pastor (Worship Leader) and Technical director of a large Non-Denominational church in the early 90's where I reluctantly met Mike, I was NOT a fan, My judgmental, SELF-righteous, hypocritical, religious mind set was way too confident to have any love or grace in my heart for an X-Homosexual as he was billed at the time. I detested Mike Williams when he first met him in April of 1992, when I produced 2 videos of him when he came to my local Church. I found that same video 10 years after I thought that I had destroyed every possible recording of him. I decided to listen to the sermon on Grace that I remembered some in my church loved, and just as many hated! The Church decided to never have Mike back. I was at a point in my life where I doubted everything I was taught in Christianity, so I listened to the same tape I recorded 10 years earlier a 100 times over and over for a year or more. I shared the video with my cousin who was also raised under a pew and frustrated with Christianity, he subscribed to The Gospel Revolution and gave me some newer Mike Williams tapes. I could not stop listening to the heresy because I could NOT find any evidence it was in error. Three years later after hearing several more of Mike's messages, and trying to prove them false, I surrendered to the unconditional love of the Gospel of Grace and the Gospel of Peace.
I invited Mike up to Michigan and shot the video; "The Fruits of Righteousness" that you see on the Gospel Revolution Website. I offered my services as his audio and re-mastering engineer, and the rest is history that is still being made.