Having Michael Lilborn Williams come to your area to speak to your friends, family, or group is easier and more doable than you may think.
Whether it is in someone's living room or an auditorium, Michael is desirous to go wherever there are hungry hearts wanting to learn more about God's love for them and for all people.
Michael has traveled the planet articulating the good news of the redemption of the world through Jesus. He'll come to your neighborhood, too.
You don't need a church or even a Bible study in order to have Michael come to your town. All he needs is an invitation. There is no minimum fee or honorarium. We simply ask that cost of Michael's lodging and food while he's there and that of his travel to and from his destination are provided and that there is an opportunity for folks to donate to the effort and have our materials made available for purchase.
The Gospel Revolution is available to you and at your service! We look forward to meeting you and sharing the goodness of God together. All you need to do is contact the office on 832-318-9339, or whatever way is most convenient for you.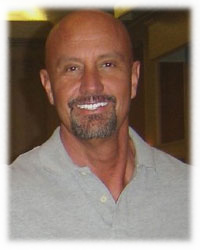 "Spirituality is not measured by who's excluded but by who's included."